Stories of Vedanta Monks
Saturday, Oct. 13, 2018: 9:30 am – 5:00 pm
Speaker: Swami Chetanananda
---
Prior Registration Necessary.
Fee: $30.00 per person; (Discounted fee $20 if paid  by Oct. 03)
For online registration, extra $1.00.
Please note that registration will not be complete unless  full payment is received.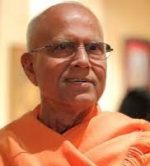 Swami Chetanananda is the minister of Vedanta Society of St. Louis. Click here to know more about him.
Tentative Schedule

9:30 – 10:00 am
Introduction, Prayers and Guided Meditation
10:00 – 10:30
Coffee Break
10:30 – 12:00 noon
Discourse 1 & Q/A – Stories of the Vedanta Monks Swami Chetanananda
12:00 – 1:00
Lunch Break (Simple Vegetarian meal)
1:00 – 1:45
Devotional Music
1:45 – 2:30
Vedantic Tales : Swami Yogatmananda
2:30 – 3:30
Discourse 2: Stories of the Vedanta Monks Swami Chetanananda
3:30 – 4:00
Coffee Break
4:00 – 5:00
Question-Answer Session & Concluding Remarks